The FDLA is lead by a strong group of educational and industrial professionals who are dedicated to helping the organization to grow.

President: Dr. Hui Fang Huang "Angie" Su
Program Professor of Mathematics Education
Nova Southeastern University Abraham S. Fischler School of Education, Graduate Teacher Education Program
Email: shuifang@nova.edu
Dr. Hui Fang Huang "Angie" Su is a Professor of Mathematics Education for Nova Southeastern University's Abraham S. Fischler School of Education. She is the creator of Project MIND – Math Is Not Difficult®, a K -12 mathematics enhancement project currently being implemented in hundreds of classrooms throughout the United States.
In Florida, Project MIND was a multi-million dollar project funded by the South Florida Annenberg Challenge, the Toppel Family Foundation, the Quantum Foundation, National Science Foundation, JM Family Enterprise, Inc., the School District of Palm Beach County, Broward County Public Schools, Miami-Dade County Public Schools, and the Community Foundation for Palm Beach and Martin Counties. Project MIND was a state of Florida approved provider for Supplemental Educational Services under the No Child Left Behind Act.
Dr. Su is a member of the new Florida mathematics standards framers and writers team. She is currently the President of Florida Distance Learning Association. She is also the Program Administrator and Project Director of the Emil Buehler Research Center for Engineering, Science and Mathematics at NSU. Dr. Su has received numerous awards and recognitions, including the prestigious Presidential Award for Excellence in Mathematics and Science Teaching from the National Science Foundation, the William T. Dwyer Award for Excellence in Teaching, Palm Beach County Elementary Mathematics Teacher of the Year, Wal Mart Teacher of the Year, State of Florida's Little RedSchool House Award for principals (for Project MIND), and the Women of Distinction Award from the Soroptomist International. In 2002, Su was name one of the fifty Most Successful Business Women in South Florida by the Fast Track Magazine. She received the 2003 March of Dimes Women of Distinction Award in Broward County. In addition, Su was named 2003 Professor of the Year by Fischler Graduate School of Education and was one of the five finalists as the University Professor of the Year. She was also the recipient of several president's research awards. In 2005, Su has received the Governor's Points of Light Award for her innovative work with the homeless women. This award led to the appointment by Governor Bush to serve on his council for the homelessness. In 2007, Su received Sun-Sentinel Publisher's Community Service Shining Star Award. Su is the recipient of the 2009 Mathematics Teacher Educator of the Year from FAMTE. She is the recipient of 2011 International Conference on Technology and Collegiate Mathematics Award (ICTCM) for her innovative use with technology in mathematics. Su has appeared in numerous television programs, including NBC's national Nightly News, and regional and local news segments, as well as more than fifty newspaper articles and magazines (including the RedBook Magazine) for her expertise in mathematics education, curriculum development, early childhood education, gifted education, and child rearing. Author of numerous teacher resource books and college textbook in mathematics education, Su shares her expertise with educators, community leaders, parents, and lawmakers through workshops, seminars, conferences, journal publications, and classroom demonstrations. Su is a known national consultant in mathematics education. She is also listed in the Marquis Who's Who in Engineering Science, Who's Who in America, Who's Who is American Education, Who's Who of American Women, Who's Who in the World, and International Who's Who of Historical Society.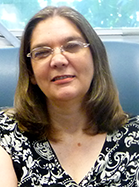 Board Member: Victoria Brown, Ph.D.
Interim Assistant Provost of eLearning
Florida Atlantic University
Email: vbrown22@fau.edu
Dr. Victoria Brown is currently the Interim Assistant Provost of eLearning for Florida Atlantic University. Before taking the interim position, she taught instructional technology for educators and business trainers for ten years in the Department of Teaching and Learning at FAU.  She has previously managed instructional design teams and possesses more than a decade of experience teaching through online delivery systems. Prior to FAU, Dr. Brown held the position of Assistant Professor at Barry University. She received her bachelor's and master's degrees from Central Missouri State University and her doctorate from the University of West Florida.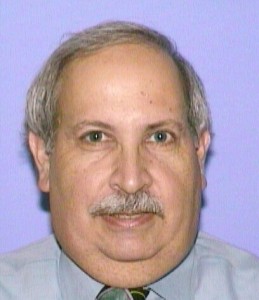 Past President: Dr. Joel Levine
Director of Educational Technology Programs
Barry University, School of Education
Email: jlevine@mail.barry.edu
Dr. Joel Levine taught at the middle school and high school levels from 1972 -1985. While teaching at the secondary level he completed his doctoral degree at FIU in Curriculum and Instruction, with a minor in Instructional Technology. Dr. Levine has been an Associate Professor and Director at Barry University for 26 years.
During that time he has been Director of a recognized Educational Technology Department (offering MS, Ed.S., and Ph.D. degrees), and Director of distance education activities in the School of Education. Much of his time is spent coordinating and/or providing appropriate technology training to k-12 educators, and supporting/mentoring faculty members at Barry University. Dr. Levine teaches a variety of technology and distance education courses at the Masters and Doctoral levels. He is currently working with ten doctoral students completing their dissertations involving many areas of educational technology and distance education. While at Barry, he has published and presented at several national conferences, and has been very active in federal, state and district technology initiatives, grants, and advisory committees. Dr. Levine has also been involved in providing consulting and evaluating k-12 educational technology programs and training in south Florida school districts. Lastly, he has been involved in many professional and community organizations, as a member, board member, and chair. Some of the professional and community organizations are: Member of the Pembroke Pines Educational Advisory Committee to the mayor's office, Chair of the District Technology Advisory Committee for Broward County Schools, member of FDLC (Florida Distance Learning Consortium), and board member and past president of both FACE (Florida Association for Computers in Education) Region 6, and FDLA (Florida Distance Learning Association).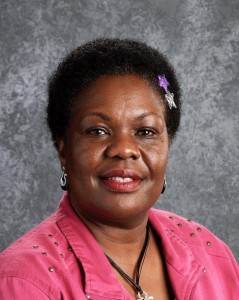 Secretary: Virginia Richard
Instructional Technologist
Polk State Collegiate High School
Polk State College
Email: vrichard@polk.edu
Virginia Richard has been with Polk State College Lakeland Collegiate High School since 2012 as an Instructional Technologist. At the Collegiate High School, she empowers teachers to develop and design face-to-face and blended learning courses, assists with data disaggregation, and provides professional development for instructors on different technologies for classroom use. Before that she worked with Polk County School System for 15 years. She taught Elementary Education for 5 years worked at the district level as a Technology Resource Specialist Trainer in School Technology Services a department within the Information Systems and Technology Division. Virginia has presented at the local, state, and national levels on peer coaching and technology integration professional development strategies. Virginia loves to train, teach, lecture and facilitate online courses for adults and students. Virginia also is an adjunct professor at Florida Southern College in Lakeland, Florida where teaches Technology Infused Teaching, Learning & Assessment for the online teacher workshop program; and teachers undergraduate students in the pre-service teacher evening education program. Virginia is a one of 60 teachers who are Florida Master Digital Educators and has published several articles on peer coaching and is co-author of "Peering into Technology Coaching: Meeting 21st Century Teacher Needs." Currently she is pursuing an Ed.D. in E-Learning Design & Educational Technology through Northcentral University (Online), Prescott Valley, Arizona. She is a member of the Florida Association for Computers in Education (FSTE) and the Florida Distance Learning Association (FDLA).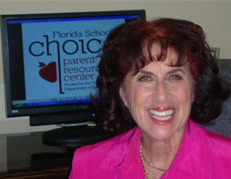 Treasurer: Dr. Judith Stein
 Executive Director, National Institute of Educational Options
 Fischler School of Education
 Nova Southeastern University
 Email: stein@nova.edu
Dr. Judith S. Stein is the former Executive Director of the Division of Magnet/Innovative Programs for The Miami-Dade County Public Schools. From 1989-1995, she was the author of two successful MSAP grants, 1991-1993 and 1995-1998, which provided over $18 million in grant funds for the fourth largest in the nation.Dr. Stein was also the Director of Career Education, and a national leader in the career education movement. She served as President for the American Association for Career Education, a policy board member of the American Vocational Association, Guidance Division, and the Executive Chairperson of the International Collaborative Conference on Careers, held in Miami in March 1986.Dr. Stein served as the President of the state organization for Magnet Schools/Program, 1991-1992, Consortium of Magnets/Public Choice Schools (COM/PCS), where she was founding President of that organization.Dr. Stein served as first President of MSA from May 1993 to May 1994, representing all parts of the United States and over 3,000 magnet programs and schools. Dr. Stein was educated at Smith College at Northampton, Massachusetts where she received a Bachelors of Arts Degree. She received her Master's Degree from Trenton State Teachers College in English Education, and her Doctorate in Legal Education from the University of Miami in 1972.Dr. Stein has been a school level administrator, having worked at American Senior High School during 1978-1980 as an Assistant Principal for Guidance and Curriculum. Dr. Stein served as the Operation Executive of the National Career Academy Coalition (NCAC) for the grass roots organization of career academies nationally from 2003 – 2007. She now serves on the NCAC board of directors. She is on the National Advisory Board for the Boy Scouts of America / Exploring, and served as President of the Florida Career Development Association, a division of the Florida Association for Counseling and Development.Dr. Stein has received numerous awards including the following: National Career Academy Coalition's 2005 Sisyphus Award, Miami-Dade County Public School's Office of Parental Involvement Outstanding Commitment & Generous Service 2004-2005, 2004 School Choice Symposium Journey to Diversity Recognition, 2003 Magnet Schools of America Distinguished Service Award serving as Executive Director from 2000 – 2003 and as first President, 2003 Excellence in Education Award from The Charter School of Excellence, Miami-Dade County Public School's School Choice & Parental Options Service Award 2002-2003, 2000 MicroSociety Honorary Award, Outstanding Career Guidance Professional of 1989 from the Guidance Division of the American Vocational Association; Buddy McKay Guidance Award from Occupational Specialist and Guidance Association, September 1988, State of Florida; State Award for National and State Leadership in Career Education from the Florida Department of Education; and National Vocational Guidance Association Merit Award in 1984.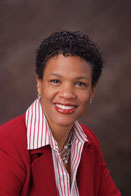 Board Member: Jennifer Brown King, Ph.D.
Assistant Dean of Academic Instruction & Technology
Florida Southern College
Email: jking@flsouthern.edu@flsouthern.edu
Dr. Jennifer Brown King is the Assistant Dean of Academic Instruction and Technology and a tenured associate professor of the teacher preparation program where she has taught instructional technology and educational tests and measurement for undergraduate and graduate students since 2003.
She received her Associate of Arts and Bachelor of Science degrees in liberal arts with emphasis in graphic design and journalism from New York University in 1992. After teaching high school English for five years, Dr. King completed a master's degree in English Education in 1999 and her doctorate in Instructional Technology and Educational Measurement and Research in 2003 at the University of South Florida. Her signature work is TechXtraordinary Integration (2008), a textbook designed to provide in-depth, practical, and hands-on instruction in technology integration in a concise, lighthearted, and conversational manner to educators. Her current research focus is the implementation of the SMART Integration Project, which employs a peer coaching model utilizing preservice teachers (Education majors) as technology trainers for K-12 teachers. Dr. King consults with school districts and educational technology vendors to provide week-long summer training institutes in technology integration. As a result of her innovative methods and engaging keynote presentations, Dr. King was recognized in 2011 as one of the top 50 "Innovators of Technology in Education" in the nation by the prestigious Center for Digital Education, a national research and advisory institute specializing in K-12 and higher education technology trends, policy and funding.  Recently, chosen by StateStats.org  as one of the Top 25 Education Professors in Florida for her celebrated work in educational technology.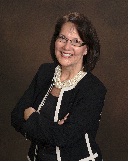 Board Member: Cystal Howard
Education consultant
Specturm Learning Marketplace, Florida Virtual School
Email: choward@flvs.net
Passionate about learning, Crystal Howard taught English, drama, and television production in the traditional classroom for fifteen years. She made the move to online learning in 2004.  Crystal joined Florida Virtual School as an instructor and quickly began visiting Central Florida schools offering FLVS courses in learning labs.  She observed students thriving in blended classrooms and helped school personnel implement academic integrity best practices. In 2006, she transitioned to professional development as the first literacy coach at Florida Virtual School. Reading can be a challenging subject at any grade level and the online environment can sometimes present an even greater challenge. Crystal coached online instructors in successful reading interventions in the virtual classroom.  Crystal became a district relations manager in 2009. She served as liaison for public, private, and charter schools in eight Central Florida districts, as well as home school and community programs. As senior manager of Florida relations in 2012, she led a team of ten district relations managers to increase virtual school enrollments and district partnerships. She currently serves as the education consultant for the FLVS Spectrum learning marketplace. Intrigued by blended learning models, Crystal is most energized when customizing online solutions for schools and districts to increase student achievement. Along with frequent travel, her job requires presenting at the state and national level.  She is most proud of the international audience at the 22nd World Congress on Reading in Costa Rica.  Crystal earned her Bachelor of Arts in Secondary Education/English Language Arts from the University of Central Florida, and a Masters in Business Administration with a focus in Global Management from the University of Phoenix. Crystal's greatest source of pride and joy is her family including husband Steve, and three children Trevor, Taylor and Trent. Crystal is a native Floridian and is proud to raise her children in Seminole County schools where she was a student and teacher.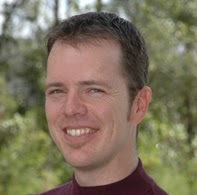 Board Member/Membership Chair: Dr. Kelvin Thompson
Associate Director, UCF Center for Distributed Learning
University of Central Florida
Email: kelvin@ucf.edu
Dr. Kelvin Thompson serves as an associate director for the University of Central Florida's (UCF) Center for Distributed Learning (http://cdl.ucf.edu) and a graduate faculty scholar within UCF's College of Education, and he has collaborated on the design of hundreds of online and blended courses over the past fourteen years. Dr. Thompson oversees CDL's strategic initiatives, including accessibility activities, and he developed the BlendKit Course open courseware (http://bit.ly/blendkit) as part of UCF's Blended Learning Toolkit. His personal research interests center around how interaction affects learner engagement, and information on his Online Course Criticism qualitative evaluation model for facilitating the scholarship of teaching and learning in online and blended environments is available online (http://onlinecoursecriticism.com). Kelvin holds an EdD in curriculum and instruction and an MA in instructional systems technology from UCF and a Bachelor of Music Education degree from The Florida State University.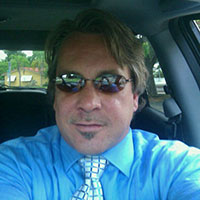 FDLA Webmaster: Mike Guerdon
CEO, Guerdon Media
Email: mike@guerdon-media.com
J.Michael Guerdon, M.S. has extensive experience in the web development industry. Mike has 13 years experience as web developer for the Fischler School of Education @ Nova Southeastern University. He is fluent in HTML5 & CSS, with a strong working knowledge of Javascript, WordPress, search engine optimization, and web analytics. Mike holds a M.S. in Information Technology with a specialization in Educational Tehnology, as well as a B.S. in Computer Information Systems.